As people come of age, they will always need homes. Home buyers purchase a home to live in or to rent out if they already have a residence. There is a never-ending demand for houses for sale and that is evident this year, according to real estate experts interviewed by NextAdvisor and Time. Other experts cited by Ramsey Solutions agree that housing demand will remain high in 2022. That is why it is lucrative to become a home developer and contractor.
This article will define these two lines of work, show why it is profitable to combine them and provide tips on how to succeed as a home developer and contractor.
Differences Between a Home Developer and Contractor
A home developer acquires land, builds a house on it, and sells it for a profit. The developer hires a contractor to do the construction work.
The contractor sets a price that includes the cost of materials and labor plus profit. That includes part of the cost of acquiring various construction equipment needed in the project. Busy contractors who have projects lined up or even ongoing at the same time make the most of the equipment they purchase.
Some contractors rent out their equipment to other builders when these are not in use. It provides an additional income stream that further subsidizes the cost of equipment.
Those who choose to rent equipment charge the full rental to the project and avoid having to invest capital in equipment purchases. The contractor may also sub-contract certain portions of the project and fully charge these to the project fee.
A home developer who is also the contractor earns more from the combined profits. It is, therefore, more lucrative to become a home developer and contractor.
Tips to Become a Successful Home Developer and Contractor
What does it take to succeed as a home developer and contractor? Below are the things you must do.
Focus on a Specific Location
It is crucial to focus on a local market because it is easier to learn about the preferences of buyers in a certain area. You must understand all aspects of the local housing market.
You also know the regulations and processes involved in land development and construction in that locality. Stay updated with building codes and other changes in legislation that may affect your business.
Another reason to focus on a local market is that you can build a good relationship with the suppliers of construction materials. They will give you better deals and offer credit terms that can help finance your projects.
Choose a Profitable Housing Niche
The most profitable housing niche today is building energy-efficient homes. It involves using high-quality insulation, windows, doors, and HVAC systems.
Other features that make a house attractive to home buyers include smart home technologies, solar panels, and water-saving fixtures. You must research the trends in home design and identify what buyers want in a house.
Offer Affordable Financing Options
One way to succeed as a home developer and contractor is to offer in-house financing. It allows you to sell your properties at a higher price because buyers perceive that they can afford the house.
It is an advantage if you have good credit standing and access to loans from financial institutions. You can use the money to finance your projects and offer more attractive terms to buyers.
Another way to make your houses more affordable is by partnering with lenders who can provide special financing programs for first-time home buyers. It is easier to sell a house if the buyer perceives that it is within their budget. You must, therefore, find ways to make your houses more affordable without sacrificing profits.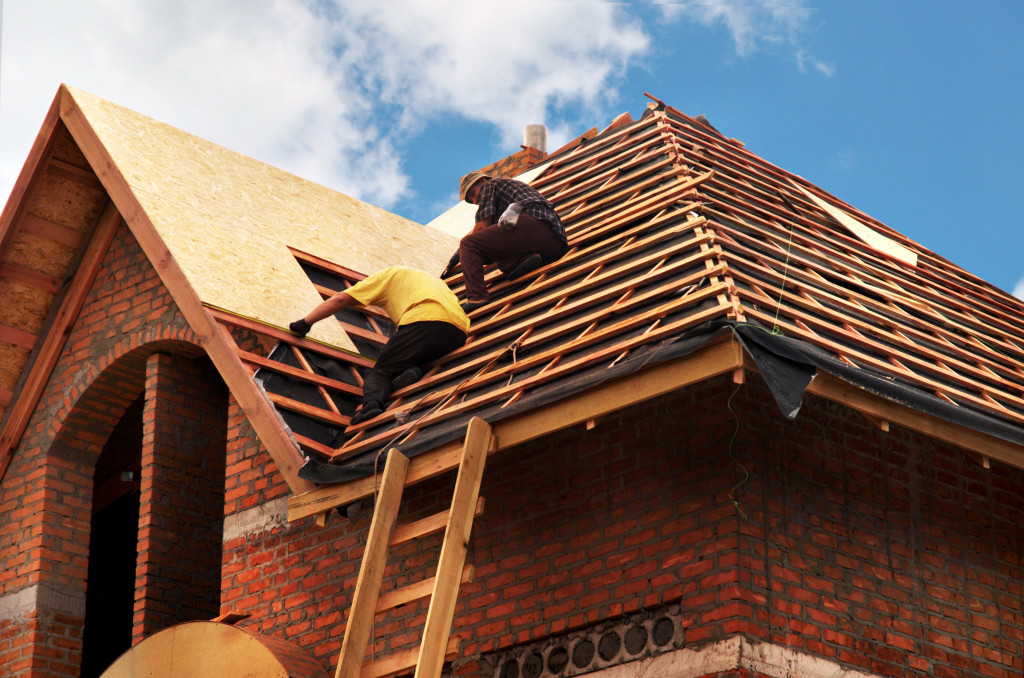 Build Good Quality Homes
You must ensure that the homes you build are of good quality. It is essential to use durable materials and hire experienced workers.
It would help if you also had a warranty or after-sales service to show buyers that you stand behind your product. Good quality homes sell quickly, and you can charge a higher price for them.
Use the latest technology in construction, such as 3D printing, to build homes faster and with fewer errors. It would help if you always strove to improve the quality of your homes to stay ahead of the competition.
Provide Excellent Customer Service
You must provide excellent customer service from the start of the project until turnover. It would help if you were available to answer questions and address concerns promptly.
You must also keep the buyer updated on the progress of the construction. It would be best if you gave them a realistic turnover date and stick to it.
It would help if you handed over a clean and well-maintained property. The buyer must be happy with their new home, or they will not hesitate to tell others about their bad experience.
Make sure that your employees are also trained to provide excellent customer service. It would be best if they were always professional and courteous when dealing with buyers.
Focus on Marketing
You must market your homes effectively to sell them quickly. Use different marketing channels, such as online marketing, print ads, and signages.
It would help if you hired a good marketing team to create an effective marketing campaign. Make sure that your homes are well-designed and priced correctly to attract buyers.
You can also offer incentives, such as discounts, to sweeten the deal. It would help if you always strove to be creative in your marketing efforts to stand out from the competition.
Be Positive and Persevere
These are some tips that can help you succeed as a home developer and contractor. If you have what it takes then go for it! There is a lot of money to be made in this industry, especially if you play your cards right. Maintain a positive attitude and persevere despite setbacks.
You must focus on a local market, choose a profitable housing niche, offer affordable financing options, build good quality homes, provide excellent customer service, and focus on marketing. Follow these tips, and you will be on your way to success in this field.