Curb appeal significantly influences a home's attractiveness and value, impacting potential buyers' first impressions.
A healthy lawn and well-maintained driveways enhance a property's aesthetic, offering environmental benefits and increasing value.
Revamping the exterior with fresh paint, a new front door, efficient windows, and robust roofing can boost curb appeal and energy efficiency.
Integrating security features like lighting, fencing, security systems, and secure entryways improves safety and attractiveness.
Curb appeal plays a significant role in enhancing the attractiveness of a home. It is essentially the first impression that visitors or potential buyers have of your property. A well-maintained exterior can significantly increase a home's perceived value and influence a buyer's decision. According to the National Association of Realtors, 63% of homebuyers will drop by after viewing a home they like online, indicating the pivotal role of its exterior appeal. Moreover, a report from Michigan State University reveals that improving landscaping and curb appeal can increase a home's value by up to 11%. Therefore, investing in curb appeal not only boosts the aesthetic value of a property but also can have substantial financial benefits.
There will be plenty of ways to spruce up your home's exterior, but it is essential to consider the overall look of your property. Here are a few tips that are worth considering when improving your curb appeal:
Ensuring a Healthy Lawn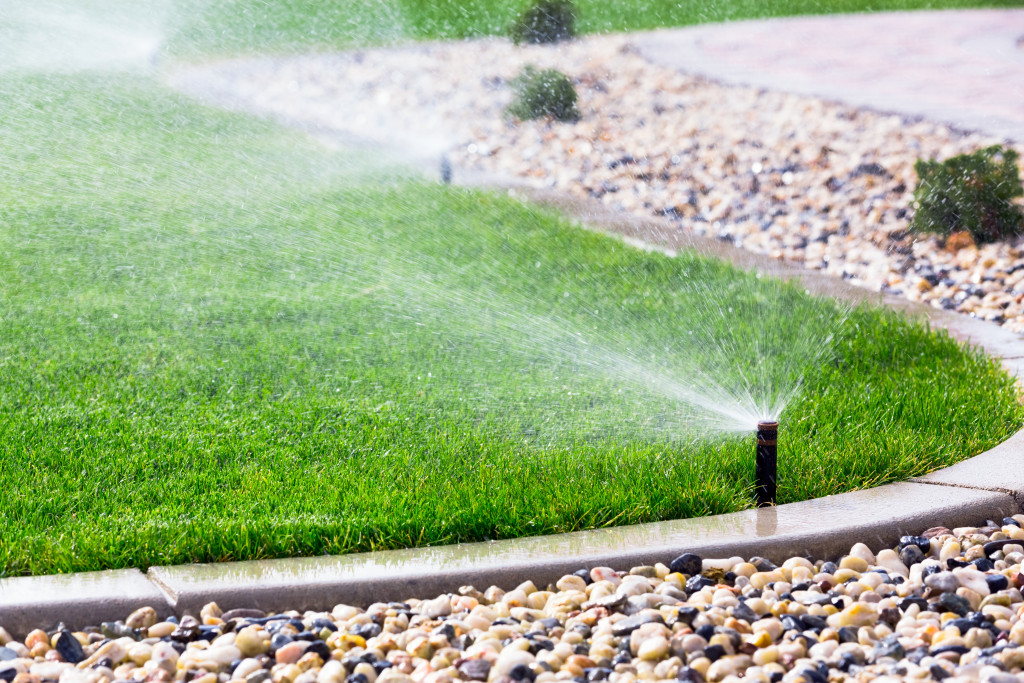 A healthy lawn is the cornerstone of every property's curb appeal. Offering more than just an aesthetic function, a lush, well-kept lawn significantly impacts a home's overall exterior appeal. It serves as nature's carpet, creating a sense of invitation and serenity and subtly guiding visitors toward your home. Moreover, a thriving lawn can absorb noise, reduce temperature, and improve air quality, enhancing the environmental contribution of your home.
From a financial standpoint, a manicured lawn can increase the value of your property, making it more appealing to prospective buyers. Therefore, the health and vitality of your yard should be a priority in any curb appeal enhancement project, laying the foundation for other improvements to shine.
Of course, the lawn is not the only ground you should consider. The driveway, pathways, and walkways require attention to create a cohesive look. Pay special attention to cracks, discoloration, and debris in these areas that could detract from your home's curb appeal. Paving services can help you make the necessary repairs and enhance the overall look of your property.
Revamping the Exterior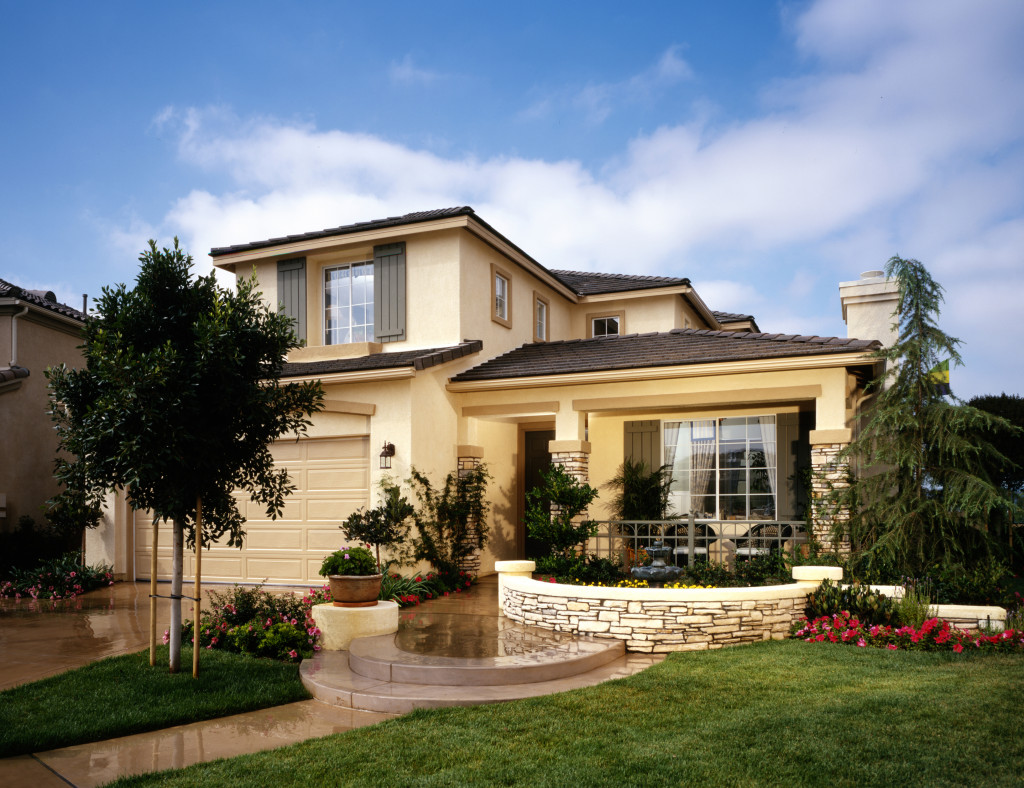 Revamping the home exterior is an effective way to elevate your home's curb appeal. A fresh, well-maintained facade can genuinely set your property apart, making it more inviting and boosting its market value. An updated exterior can also extend the lifespan of your home, preventing structural damage and reducing maintenance costs in the long run. Moreover, it offers an opportunity to improve your home's energy efficiency with modern materials and technologies that can lead to savings on utility bills.
Exterior Paint
A fresh coat of paint can drastically change the appearance of your home. It's an opportunity to refresh fading or peeling paint and experiment with different colors and textures that align with your home's architecture and environment. Opt for high-quality, weather-resistant paint that can withstand environmental conditions and maintain its vibrancy over the years.
Front Door
The front door serves as a focal point of your home's exterior. A well-chosen door can add character to the property, creating a welcoming ambiance. Consider a door that complements the architectural style of your house. You can also paint the door in a contrasting color to make it stand out, adding personality and interest to your façade.
Windows
The home's windows significantly contribute to the overall aesthetic of your home. They should be functional, providing sufficient light and ventilation, but also consistent with the style of your property. Consider energy-efficient windows that can help control interior temperatures and reduce energy consumption.
Roofing
The roof is a critical element of your home's exterior, both functionally and aesthetically. It should be sturdy enough to withstand environmental conditions and match the style of your house. Consider investing in a durable, eco-friendly material that complements your chosen paint and architectural design. Regular maintenance and timely repairs can ensure the longevity of your roof and keep your home looking its best.
Adding Security Features
Integrating security features into your home's design is not only a practical step towards ensuring the safety of your property, but it can also contribute positively to your home's curb appeal. A well-secured home exudes a sense of safety and reliability, which attracts prospective buyers.
Lighting
Strategically placed outdoor lighting, including motion-activated lights, can deter potential intruders while highlighting the architectural features of your home. Lighting up walkways and entrances also ensures safety for visitors, adding to the home's welcoming atmosphere.
Fencing
A well-maintained fence can enhance the aesthetic appeal of your property while providing an extra layer of security. Opt for a design that complements your home's style and adds to its attractiveness.
Security Cameras and Alarm Systems
Modern security systems and cameras can be inconspicuous, blending seamlessly with your home's exterior. A visible security system can serve as a deterrent to potential burglars, and knowing a home is secure can provide peace of mind to residents and potential buyers, increasing the property's perceived value.
Secure Entryways
Solid and secure doors and windows are essential for home security. But they can also contribute to your home's curb appeal if chosen correctly. Select designs that not only meet safety standards but also enhance the look of your home.
By integrating these security features, you ensure your property's safety and enhance its curb appeal, making it a more attractive prospect for potential buyers.
Final Thoughts
Improving your home's curb appeal is a significant factor in its overall value. It can make a property more inviting and attractive to potential buyers and affect its market price. Therefore, investing in the exterior of your home should be considered if you intend to list it for sale or just want to spruce up its aesthetic value. Consider the tips above to ensure your home appeals to visitors and potential buyers, offering the best form and function.